New Tao Tao DB20 - 110cc Fully Automatic Youth Dirt Bike
The New Tao Motor DB 20 fully automatic 110cc has put Tao Motor on the map. Ten of these bikes were purchased by Dude Perfect and featured in a Dude Perfect Video on YouTube. These little guys have enough power to pull around adults, proving that anyone can enjoy the Tao Motor dirtbikes. Producing a top-notch quality kid's dirtbike Tao Motor is a staple in the Chinese Powersports industry paving the way for innovation striving to always get better.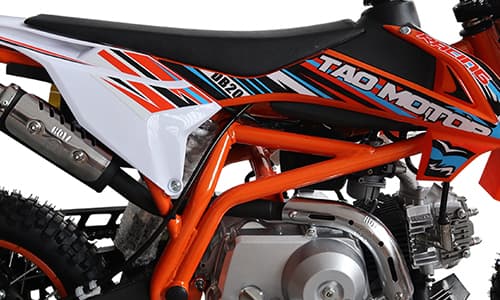 Tao Motor did not miss the mark when designing the new DB20 with a cool matching painted frame and 4 awesome color schemes to choose from. The DB20 sits 24 inches tall easy to operate with a push-button start fully automatic, gas-powered dirt bike.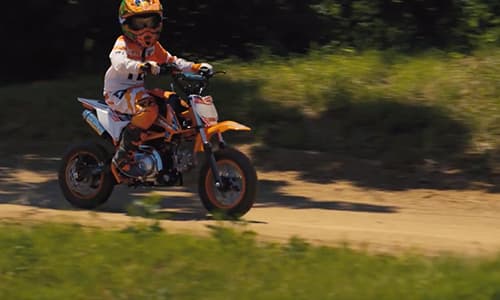 The 110cc Tao Motor engine has plenty of power to pull even full adults around any terrain effortlessly at speeds close to 30 mph. If you don't want your son or daughter going that fast it is easy to govern the speed down with the throttle limiter until the rider is ready to handle more power.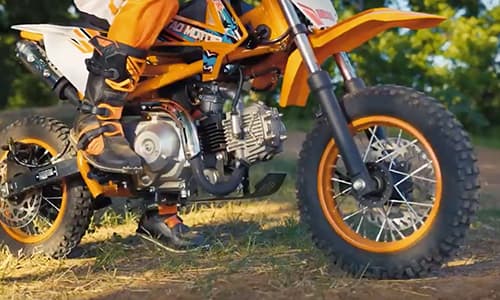 When comparing the older style DB10 to the new DB20… well… there isn't any comparison. Tao Motor hit it out of the park. As riders begin to outgrow the DB20 they can step up in the Tao Motor family of dirt bikes.
POWER TRAIN
Engine
Air-cooled single-cylinder four-stroke
Displacement
107cc
Horsepower
N/A
Torque
N/A
Starter
Electric start
Ignition
CDI
Transmission
Chain Drive
DIMENSION
Overall Length
53in
Overall Width
25in
Overall Height
33in
24in
Ground Clearance
7.3in
Wheelbase
38in
Net Weight
116lbs
BRAKES & TIRES
Brakes Front
Hydraulic Disc
Brakes Rear
Hydraulic Disc
Tires Front
2.75-10
Tires Rear
2.75-10
Purchase
It was great. Good staff working and answering my questions. However, after eight days my grandson broke something on the rear shock on his new ride have not been able to speak to parts department.